Award winning music experiences filled with singing, dancing, puppets, percussion instruments and loads more fun.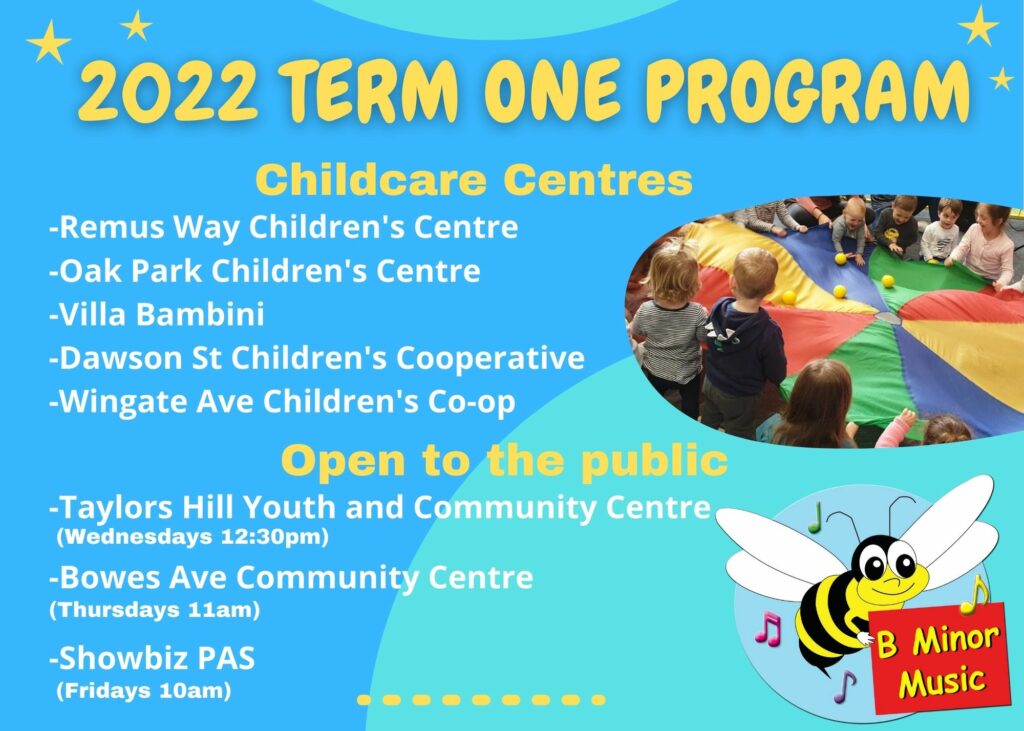 B Minor Music is excited to be returning to the above services in term one 2022.
Bookings for the public sessions will open soon. If you would like to secure your spot, please contact bminormusic.com to pre book.